Allocation of S module slots for the Chair of Applied Microbiology for the winter semester 2023
The next allocation of slots for S modules will take place on December 19, 2023 at 12:30 in ND 6/131. Registration forms can be downloaded below and must be submitted via email by December 15, 2023.

(106.1 kB)
Current seminar schedule for the seminar "Current Topics in Microbial and Molecular Biology"

(38.9 kB)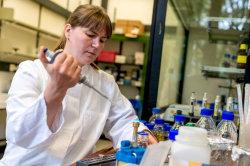 Center for system-based antibiotic research (CESAR) to be established in Bochum
The search is on for structurally new active substances that can be used to combat multidrug-resistant pathogens.
Photography: © RUB, Kramer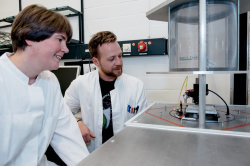 How bacteria protect themselves against plasma treatment (in German only)
Plasmas are used, for example, in wound treatment against pathogens that are resistant to antibiotics. But bacteria may fight back.
Photography: © Daniel Sadrowski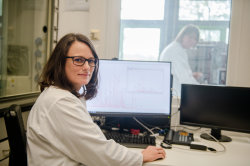 Proteomic profiling reveals innovation potential of new antibiotics
The RUB research team intends to use proteomics to accelerate the development of new drugs.
Photography: © RUB, Marquard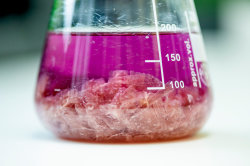 Antibiotics from the bacterial world
Experts are convinced that there are undetected antibiotic substances awaiting discovery. They are getting ready to find them.
Photography: © Damian Gorczany